HOME
|
The Official Gefen Publishing House Website -
One Stop Webstore for Jewish Books and Hebrew Studies Textbooks From Israel
|
Join Email
List
|
Contact
us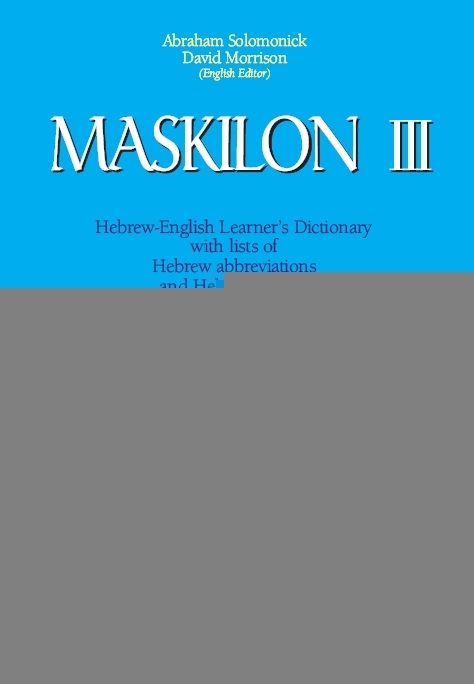 Maskilon Volume 3

Hebrew-English Learnerís Dictionary with listsof Hebrew abbreviations and Hebrew idioms
Authors:
David Morrison
Abraham Solomonick
Price: $30.00
Buy from Gefen for this special price!
Format:
Hard Cover
ISBN 10:
9652292745
ISBN 13:
9789652292742
Catalog Number:
9789652292742 / g274 / 274-5
Number of Pages:
844
Year Published:
2001
Description:
Maskilon III is a Learner's Hebrew-English Dictionary with very useful additional information to reinforce retention of the chosen words and expressions. It also includes a list of Hebrew abbreviations and widely used idioms, together with their English equivalents.