HOME
|
The Official Gefen Publishing House Website -
One Stop Webstore for Jewish Books and Hebrew Studies Textbooks From Israel
|
Join Email
List
|
Contact
us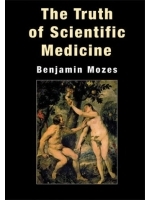 The Truth of Scientific Medicine
Author:
Benjamin Mozes
Publisher: The Hebrew University Magnes Press
Price: $69.00
Special Price: $58.00
Buy from Gefen for this special price!
Format:
Hard Cover
ISBN 10:
9654934663
ISBN 13:
9789654934664
Catalog Number:
9789654934664
Number of Pages:
512
Year Published:
2010
Description:
The Truth of Scientific Medicine is an attempt to deal with one of the crucial problems in modern medicine: the rapid rate of exchange of truths serving as the foundation of medical practice. Unstable truths are a source of skepticism and concern among many physicians. They are also one of the main reasons for the crisis undermining the trust between patient and physician.The quest for the truth in modern medicine passes through the six core concepts of scientific truth: paradigms, methods, borders, criteria, interpretation and inference. The author deliberates each of these concepts through concrete examples at three levels: the historical, the theoretical and the political. The issues serving as the basis of the discussion are of concern to the medical world, and appear at the core of professional and sometimes the public debate: management of coronary heart disease, treatment of bronchial asthma, hormone replacement in menopausal women, early detection of breast cancer, drug therapy for diabetes, conventional vs. alternative medicine.