HOME
|
The Official Gefen Publishing House Website -
One Stop Webstore for Jewish Books and Hebrew Studies Textbooks From Israel
|
Join Email
List
|
Contact
us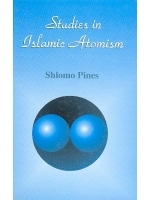 Studies in Islamic Atomism
Author:
Shlomo Pines
Publisher: The Hebrew University Magnes Press
Price: $38.50
Buy from Gefen for this special price!
Format:
Hard Cover
ISBN 10:
9652238759
Catalog Number:
9652238759
Number of Pages:
224
Year Published:
1997
Description:
The late Shlomo Pines (1908-1990) was this century's outstanding historian of Islamic philosophy and science. This volume offers, for the first time in English. Pines' doctoral dissertation on Islamic atomism; the German version appeared in 1936. Pines presents the atomic theories of matter, time and space, as they are found in the literature of kalam, as well their exposition in the writings of Abŭ Bakr al – Râzî; and then investigates in detail possible sources in the Greek, Indian, and other traditions. The present publication incorporates a few revisions which Pines himself had made in a draft translation. A number of the texts, which Pines consulted in the manuscript, have since been published, and some important studies on the kalam have appeared. Nonetheless, it can be stated in confidence that, sixty years after its first publication, Pines' monograph is till today the most significant work on the subject.