HOME
|
The Official Gefen Publishing House Website -
One Stop Webstore for Jewish Books and Hebrew Studies Textbooks From Israel
|
Join Email
List
|
Contact
us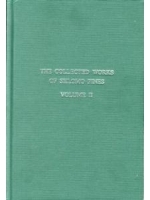 The Collected Works of Shlomo Pines Volume 2 Studies in Arabic Versions
Author:
Shlomo Pines
Publisher: The Hebrew University Magnes Press
Price: $67.60
Buy from Gefen for this special price!
Format:
Hard Cover
ISBN 10:
9652236268
Number of Pages:
468
Year Published:
1989
Description:
Several articles re-published in the first part of the present volume deal with texts of Greek authors that have been preserved in an Arabic version, their Greek originals having been lost.
Three papers in the present volume deal with subjects relating to the works of Aristotle. Two articles have been published for the first time in the present volume.
Part 2 of this volume includes two general articles on some characteristics of Arabic science.