HOME
|
The Official Gefen Publishing House Website -
One Stop Webstore for Jewish Books and Hebrew Studies Textbooks From Israel
|
Join Email
List
|
Contact
us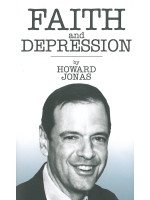 Faith and Depression
How one CEO ignored Wall Streetís rules to find success in business and happiness in life.
Author:
Howard Jonas
Publisher: Gefen Publishing House
Price: $12.99
Buy from Gefen for this special price!
ISBN 10:
1600109764
ISBN 13:
9781600109768
Catalog Number:
9781600109768
Number of Pages:
124
Description:
A few years ago, there were hundreds of dot com millionaires. When the Internet bubble burst and the smoke cleared, few of those titans were left standing. Howard Jonas and his company, IDT, were among the few survivors, and IDT now ranks among the top players in the telecommunications field. Maybe it's got something to do with Jonas. His quirky personality is anything but average. He doesn't run IDT the way Wall Street wants him to. He does it his way, and his attitude toward business and life - strongly grounded in his traditional Jewish values - is refreshingly uncommon.
Reviews:
... exemplary in his pursuit for truth and ... his ability to adopt his findings into his own life.
Morry Weiss
chairman of the American Greetings Corporation
... the book reads as the story of a Jew seeking to translate passionate memory into passionate purpose.
Richard Joel
president, Yeshiva University

An easy and entertaining read, this book is a must for people of all faiths!
Eric Cantor
Deputy Majority Whip, U.S. Congress (R-Virginia)

An extraordinary baring of Howard Jonas' soul. Thoughtful, insightful, moving. A great read!
Shelley Berkley
Representative, U.S. Congress (D-Nevada)