HOME
|
The Official Gefen Publishing House Website -
One Stop Webstore for Jewish Books and Hebrew Studies Textbooks From Israel
|
Join Email
List
|
Contact
us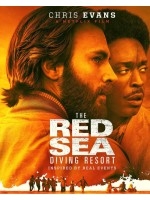 The real heroes of The Red Sea Diving Resort (Netflix, 2019) are the Ethiopian Jews. Gad Shimron was a Mossad operative during Operation Brothers and wrote about in in Mossad Exodus.

In addition to Mossad Exodus by Gad Shimron, we have published many books about Israel's Ethiopian Jewish Community including immigrant memoirs and other books about the rich culture of this proud community and their contribution of Israeli society.