HOME
|
The Official Gefen Publishing House Website -
One Stop Webstore for Jewish Books and Hebrew Studies Textbooks From Israel
|
Join Email
List
|
Contact
us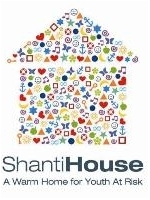 Youth at risk is a national problem relating to 330,000 teens (as of 2005) who live in risk inducing conditions (brought about by a death of a parent, abandonment, non functioning parents etc.) and are exposed to various risk levels. Shanti House, established in 1984 by Miriam (Mariuma) Klein and her ex-partner, provided a solution at a time that frameworks providing a response to the problem of "street youth" did not exist. Within a short time their house was filled by young people looking for a place to sleep and eat.

Mariuma understood that their home was the only solution for these young people. Over the years the home's unique activities and therapeutic treatments for youth at risk were developed.

A girl living in the house at that time said "I feel so shanti here" and when asked the meaning of "shanti" she said "love, calm and peace." One of the youth at the house then took a can of black spray paint and wrote on the wall "Welcome to Shanti House".

Shanti House cares for teens who are at immediate risk of physical violence, sexual abuse, criminality, prostitution and the like. In other words – the home looks after teens in immediate and real danger, and not just in potential danger.

Moreover, Shanti House is the only place in Israel providing a multi-level comprehensive solution, serving as a temporary shelter and a long term framework, as well as operating preventive programs for youth, in at-risk groups.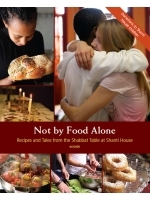 Not By The Food Alone
Price: $36.00 $28.00
Recipes and Tales from the Shabbat Table at Shanti House
Not By Food Alone is a tasteful, moving and u...
More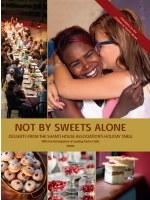 Not By The Sweets Alone
Price: $36.00 $28.00
Recipes & Tales from the Shabbat Table at Shanti House
17-year-old G. on Rosh Hashanah: I accept my ...
More