HOME
|
The Official Gefen Publishing House Website -
One Stop Webstore for Jewish Books and Hebrew Studies Textbooks From Israel
|
Join Email
List
|
Contact
us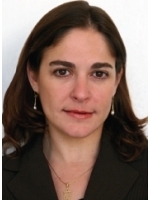 Caroline Glick is the chief diplomatic correspondent for Makor Rishon newspaper, for which she writes a weekly column in Hebrew. She is also the deputy managing editor of The Jerusalem Post for which she writes two weekly syndicated columns. Her writings have appeared in The Wall Street Journal, the National Review, The Boston Globe, the Chicago Sun-Times, The Washington Times, Maariv and major Jewish newspapers worldwide. She has appeared on MSNBC, Fox News Channel, Sky News, the Christian Broadcasting Network, and all of Israel's major television networks. She also makes frequent radio appearances both in the US and Israel.
Glick is also editor of the Youtube channel Latma Tv, which recently created a video mocking the international media coverage of the Gaza-bound "aid" flotilla stopped by the Israeli Navy. The video was controversially removed from Youtube and can be viewed
here
.
In 2003, during Operation Iraqi Freedom, Glick was embedded with the US Army's 3rd Infantry Division and filed front-line reports for The Jerusalem Post and the Chicago Sun-Times. She also reported daily from the front lines, via satellite phone, for the Israeli Channel 1 news. Glick was on the scene when US forces took the Baghdad International Airport.
In 2003, Glick was named The Most Prominent Woman in Israel by the Israeli newspaper Maariv.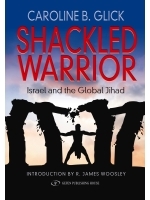 Shackled Warrior
Price: $29.95 $22.45
Israel and the Global Jihad
Islamic supremacism, European cultural disagg...
More