HOME
|
The Official Gefen Publishing House Website -
One Stop Webstore for Jewish Books and Hebrew Studies Textbooks From Israel
|
Join Email
List
|
Contact
us
M. R. (Rhonda) Attar (nee Antelman) was born and educated in the U.S. (M.S. TV/Radio) and made Aliyah to Israel where she became a leading figure in the Israeli television industry launching ten TV channels six in Israel and four worldwide. Mrs. Attar and her husband Rabbi Meir Attar are the co-founders and directors of the Tomer Devorah Beit Knesset, 24/7 Beit Midrash, and Kolel Chatzot in Kochav Ya'akov dedicated to V'ahavta L'rayeicha Kamocha (Love your Neighbor like yourself).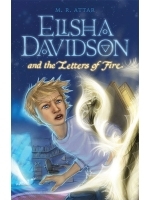 Elisha Davidson and the Letters of Fire
Price:
$18.95
In the Old City of Jerusalem, a secret school...
More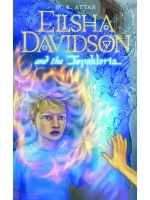 Elisha Davidson and the Ispaklaria
Price:
$18.95
The strangest summer of Elisha Davidson's...
More