HOME
|
The Official Gefen Publishing House Website -
One Stop Webstore for Jewish Books and Hebrew Studies Textbooks From Israel
|
Join Email
List
|
Contact
us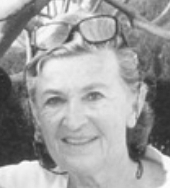 Hana Greenfield was born in Kolin, Czechoslovakia, from where she was deported to Terezin, Auschwitz and Bergen-Belsen. This collection of articles was written over a period of years, as the incidents flashed back into her memory. Many have appeared in publications in various languages: Hebrew, Polish, French, Yiddish, English, German and Czech. Her original research paper on the fate of the Bialystok children was first published in England, at the 1988 Oxford University conference Remembering for the Future. The author is a member of the board of the Terezin Ghetto Museum where her program for teaching Czech children tolerance, and educating them about the Holocaust, serves thousands of youth annually and is considered a landmark project. Hana Greenfield lives in Israel with her family.