HOME
|
The Official Gefen Publishing House Website -
One Stop Webstore for Jewish Books and Hebrew Studies Textbooks From Israel
|
Join Email
List
|
Contact
us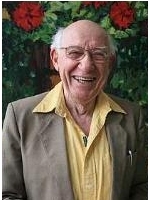 Professor Dov Levin was born in Kovno, Lithuania, in 1925. He was in the Kovno Ghetto during the Nazi occupation, along with his father, mother, and twin sister, none of whom survived. After fighting as a partisan against the Nazis, he arrived in Palestine in 1945, participating in the War of Independence. He received his PhD in history from Hebrew University, was a Fulbright Scholar at the University of Chicago and director of the Oral History Division of the Institute of Contemporary Jewry at Hebrew University. Among Prof. Levin's many published books and articles is Fighting Back: Lithuanian Jewry's Armed Resistance to the Nazis 1941-1945 (1985), for which he was awarded the Yitzhak Sadeh Prize in Military History. He is married to Bilha (Deutsch) and is the father of Nitzana Borosh, Basmat Levin, and Tzvi Levin.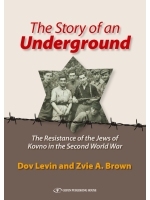 The Story of an Underground
Price:
$34.95
The Resistance of the Jews of Kovno (Lithuania) in the Second World War
This is the story of the fighting underground...
More