HOME
|
The Official Gefen Publishing House Website -
One Stop Webstore for Jewish Books and Hebrew Studies Textbooks From Israel
|
Join Email
List
|
Contact
us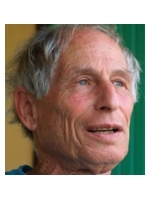 Hillel Halkin
was born in New York City in 1939. In 1970 he and his wife made aliya to Israel, settling in Zichron Yaakov. He has translated some seventy works of modern Hebrew fiction into English, among them classics by such
authors as Agnon, Brenner, and Amos Oz. Halkin has also written weekly columns for the Forward, the Jerusalem Post, the New York Sun, and the Jerusalem Review. Hailed by McGill professor Gil Troy as a great contemporary Zionist thinker, Halkin has authored five other books in addition to Letters To An American Jewish Friend (1977): Across The Sabbath River (Houghton-Mifflin, 2002); A Strange Death (Public Affairs, 2005); Yehuda Halevi (Schocken Jewish Encounter Series, 2010); Melisande! What Are Dreams? (Granta, 2013); and a biography of Vladimir Jabotinsky (expected 2014, Yale University Press).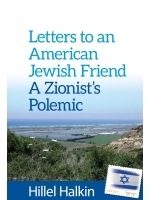 Letters to an American Jewish Friend A Zionistís Polemic
Price: $19.95 $18.00
Hillel Halkin is an American-born Jew who has...
More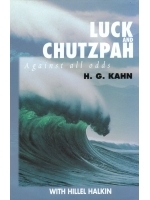 Luck and Chutzpah
Price: $19.95 $16.00
Against All Odds
ďI suppose you could call me a Holocaust surv...
More