HOME
|
The Official Gefen Publishing House Website -
One Stop Webstore for Jewish Books and Hebrew Studies Textbooks From Israel
|
Join Email
List
|
Contact
us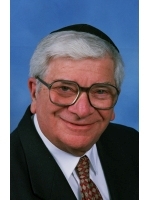 Rabbi Marvin Tokayer began his rabbinic career in 1962 as a US Air Force chaplain stationed in southern Japan. In 1968, he returned to serve as rabbi of the thousand-member Jewish community of Japan, a post he held until 1976; he remains Lifetime Honorary Rabbi of the community. He also served on the Federation of Jewish Communities of Southeast Asia and the Far East and as Founding Board Member of the Sino-Judaic Institute. He contributed seven articles on rabbinics and the Orient for the Encyclopedia Judaica, authored twenty books in Japanese on Judaica and Japan, and coauthored (with Mary Swartz) The Fugu Plan – The Untold Story of the Japanese and the Jews during World War II.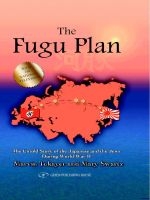 The Fugu Plan
Price: $18.00 $13.50
The Untold Story of the Japanese and the Jews During World War II
If someone who is rich and powerful comes ...
More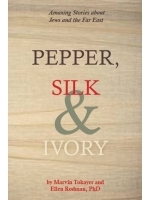 Pepper, Silk & Ivory
Price: $24.95 $18.00
Amazing Stories about Jews and the Far East
There is a missing page in Jewish history. W...
More