HOME
|
The Official Gefen Publishing House Website -
One Stop Webstore for Jewish Books and Hebrew Studies Textbooks From Israel
|
Join Email
List
|
Contact
us
Michael Sokoloff is a Professor Emeritus of Semitic Languages. He composed several dictionaries for Aramaic.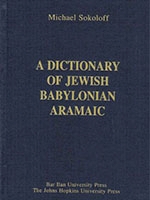 A Dictionary of Jewish Babylonian Aramaic of the Talmudic and Geonic Periods 
Price: $180.00 $148.00
Jewish Babylonian Aramaic was the language sp...
More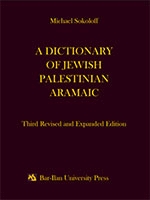 A Dictionary of Jewish Palestinian Aramaic of the Byzantine Period 
Price: $180.00 $144.00
Contains the Aramaic vocabulary of the Jewish...
More