HOME
|
The Official Gefen Publishing House Website -
One Stop Webstore for Jewish Books and Hebrew Studies Textbooks From Israel
|
Join Email
List
|
Contact
us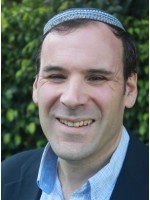 Rabbi Shalom Hammer lives in Israel 30 years with his wife Gabi, their seven children and two granddaughters. He served under the Rabbinate Division of the Israeli Defense Forces and currently serves as a senior lecturer for Mahane Meshutaf and the Jewish Identity branch of Tzahal which motivates troops in all divisions and teaches soldiers about Jewish identity and Jewish heritage. In addition Shalom is the founder of Makom Meshutaf, an organization which promotes a new Judaism based on tolerance and unity between all denominations in Israel.
Makom Meshutaf offers Jewish programming for secular Kibbutzim and Moshavim throughout Israel. Rabbi Hammer is also a contributing writer for the Jerusalem Post and is a sought after lecturer for communities throughout the Diaspora.
He has authored four previous books including The Family Parsha Book, The Family Rashi Book, The Eybeshitz Haggadah: Experiencing Redemption, and Derash Yehonatan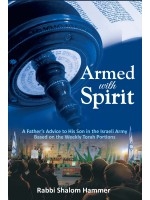 Armed with Spirit
Price: $18.00 $16.40
A fatherís advice to his son in the Israeli army based on the weekly Torah portions
Yakov is an observant young man who drafted a...
More