HOME
|
The Official Gefen Publishing House Website -
One Stop Webstore for Jewish Books and Hebrew Studies Textbooks From Israel
|
Join Email
List
|
Contact
us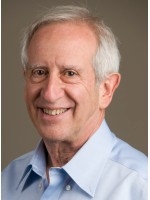 Dr. Zvi Feine
was deputy director of JDC Israel for thirty years. He served as country director for Romania (1988–2005) and for Poland (1989–1995), along with various other roles for the JDC in Morocco, France, Vienna, Rome, New York, and as regional director for Central and Eastern Europe, Africa, and Asia. He is also a former director of the Hebrew University's Schwarz Program in Non-Profit and Community Management. He holds a doctorate from the School of Social Policy and Practice at the University of Pennsylvania. Since his retirement in 2010, he has provided high-level ultation to JDC and various nonprofit organizations in Israel, where his five children and twelve grandchildren also live.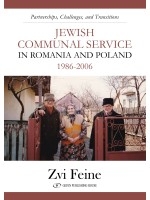 Jewish Communal Service in Romania and Poland 1986-2006
Price: $39.95 $29.96
Partnership, Challenges, and Transitions
Dr. Zvi Feine served the Jewish communities o...
More