HOME
|
The Official Gefen Publishing House Website -
One Stop Webstore for Jewish Books and Hebrew Studies Textbooks From Israel
|
Join Email
List
|
Contact
us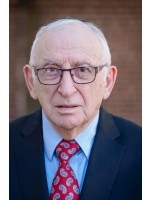 Izaak Sturm was born in Dębica, Poland, in the mid‐1920s. A survivor of the Płaszów, Pionki, Auschwitz‐Birkenau, Buchenwald, and Bergen‐Belsen
concentration camps, he emigrated to the United States in 1949. He holds a BA degree from Brooklyn College and an MBA from Baruch College. He retired from a managerial position in the New York City Department of Social Services in 1991. Previously, Izaak worked as a stockbroker on Wall Street and founded a securities trading firm. He was also a partner in a real estate firm that invested in residential properties in New York City. He enjoys his lifelong hobby of reading, especially about current events, politics, and business. He lives in New York near his family. His biggest joy is spending time with his children and grandchildren. Izaak, or "Saba" to his grandchildren, delights in catching up with them on their interests and activities.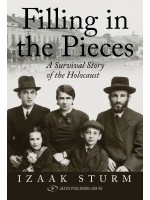 Filling in the Pieces
Price: $16.95 $14.00
A Survival Story of the Holocaust
This autobiography is a compelling tale of an...
More