HOME
|
The Official Gefen Publishing House Website -
One Stop Webstore for Jewish Books and Hebrew Studies Textbooks From Israel
|
Join Email
List
|
Contact
us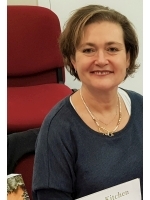 Inspired by my having lived in Israel as a young woman and worked with the food of the lush north, Ruth Nieman embarked on a foodie's journey and with it the start of Truly Scrumptious Catering.
A graduate of Leith's School of Food and Wine, she combined knowledge of creating fresh, exciting ingredients with understanding the unique flavours of the Middle East, to produce delicious dishes for corporate events and private celebrations.
Israel Good Food Guide followed, an attractive website showcasing the diversity and eclectic tastes of Israeli food through restaurant reviews and innovative recipes from the rural north and vibrant cities. The author's meanderings and mouth-watering photographs were never far from trending on Twitter or Instagram feeds.
She then qualified as a food writer with distinction from the College of Media and Publishing, which gave my immense enjoyment of food writing a boost and bring The Galilean Kitchen to life, oozing flavour and spice onto every page.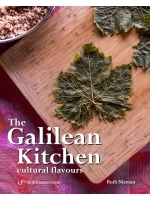 The Galilean Kitchen
Price: $19.95 $16.00
Cultural Flavours
If you really want to make a friend, go to so...
More