HOME
|
The Official Gefen Publishing House Website -
One Stop Webstore for Jewish Books and Hebrew Studies Textbooks From Israel
|
Join Email
List
|
Contact
us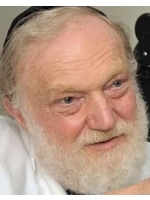 Yerucham Reich, known professionally as Raymond Reich, MD, was born in Williamsburg, Brooklyn, to Holocaust survivors of Galitzianer Chassidic background. He attended Yeshivas Rabbeinu Yitzchak Elchanan, holds a BA from Yeshiva University, an MD from the Albert Einstein College of Medicine, and postdoctoral training from Downstate Medical Center and Harvard Medical School. He is founder and director of Reich Medical and Surgical Eye Care in Brooklyn, New York, assistant professor of ophthalmology at Downstate, and co-author of a widely acclaimed medical textbook. He is married to the former Sue Hilsenrad, has children and grandchildren, and now, a great-grandchild.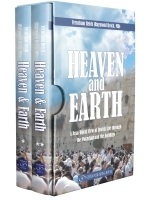 Heaven and Earth (2 volume boxed set)
Price: $50.00 $40.00
A Real-World View of Jewish Life through the Parashah and the Holidays
From his vantage as a physician, Torah-observ...
More