HOME
|
The Official Gefen Publishing House Website -
One Stop Webstore for Jewish Books and Hebrew Studies Textbooks From Israel
|
Join Email
List
|
Contact
us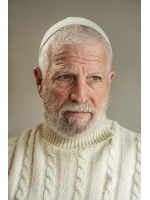 Sha'i Ben Tekoa is an American-Israeli journalist. He studied comparative religion at Columbia University and the University of Chicago before serving in the Yom Kippur War effort of 1973. His articles on the Arab-Israeli conflict, terrorism and Islamic fundamentalism have appeared in the Wall Street Journal, National Review, Midstream, Congress Monthly, Jerusalem Post and Israel National News, where he was formerly the lead English-language commentator. In preparation for 1991's historic Arab-Israeli peace conference in Madrid, he worked on assignment for the Office of the Prime Minister of Israel Yitzhak Shamir, developing the research on which this book is based.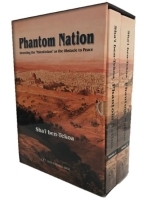 Phantom Nation (2 Volume Set)
Price: $70.00 $56.00
Inventing the "Palestinians" as the Obstacle to Peace
"Meticulously researched.… These volumes a...
More