HOME
|
The Official Gefen Publishing House Website -
One Stop Webstore for Jewish Books and Hebrew Studies Textbooks From Israel
|
Join Email
List
|
Contact
us

Israel's leading Publishers - Menorah Books
For more information about Menorah Books titles visit their
website
Menorah Books, founded in 2012, is a boutique publishing house specializing in unique books, Jewish in origin and context, which recognize and encourage humanity's search for spirituality and connection to God. The books feature inspiring stories of spiritual journeys and transformed lives, collections of Jewish stories from past and present, and practical and esoteric Jewish wisdom for daily life. Themes thus far include tikkun hanefesh (soul correction) and tikkun haolam (world correction), teshuvah (return to God, repentance), the history and future of the Temple in Jerusalem, the transformative power of Shabbat observance, the weekly Torah portions, the coming world redemption (may we merit to see it in our day), and much more.
Categories:
Featured Items in Category Israel's leading Publishers - Menorah Books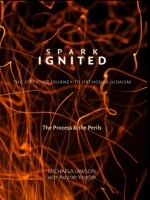 Spark Ignited
Price:
$22.95
The Difficult Journey to Orthodox Judaism
Orthodox Jewish Halacha (law) requires that a...
More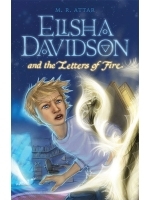 Elisha Davidson and the Letters of Fire
Price:
$18.95
In the Old City of Jerusalem, a secret school...
More