HOME
|
The Official Gefen Publishing House Website -
One Stop Webstore for Jewish Books and Hebrew Studies Textbooks From Israel
|
Join Email
List
|
Contact
us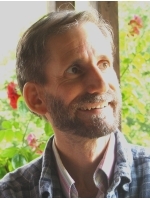 Zev Golan is the English translator of the wartime memoirs of Stern Group commander Israel Eldad, The First Tithe; the author of the history Free Jerusalem; and the author of the Hebrew history Shofrot Shel Mered (The Shofars of the Revolt). Golanís God, Man and Nietzsche: A Surprising Dialogue between Judaism and Modern Philosophers examines why Nietzsche both lauded and condemned Jews, and how Jewish and modern thinkers can, together, provide answers to the great problems of philosophy. Golan has also written extensively on economics and has edited several dozen studies of the Israeli economy, as well as the book Meshek BeMashber (An Economy in Crisis). His commentary has appeared in the Israeli dailies Haaretz and Globes. Golan lives in Jerusalem where he directs the Center for Public Policy at the Jerusalem Institute for Market Studies.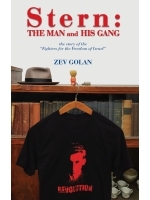 Stern The Man and his Gang
Price:
$15.95
The Sory of the Fighters for the Freedom of Israel
Stern: The Man and His Gang traces Abraham St...
More