HOME
|
The Official Gefen Publishing House Website -
One Stop Webstore for Jewish Books and Hebrew Studies Textbooks From Israel
|
Join Email
List
|
Contact
us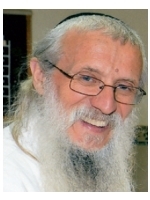 Yosef Mendelevich, born in Riga, Latvia, in 1947, served twelve years in the Soviet gulag for his Jewish activism. Since his release in 1981, he has lived in Israel, where he received his rabbinic ordination and a master's degree in Jewish history, and today teaches at Jerusalem's Machon Meir Yeshiva. This is his third book.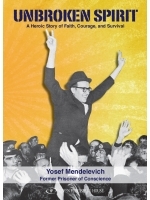 Unbroken Spirit
Price: $29.95 $22.46
A Heroic Story of Faith, Courage and Survival
In the Latvian capital Riga after the Second ...
More